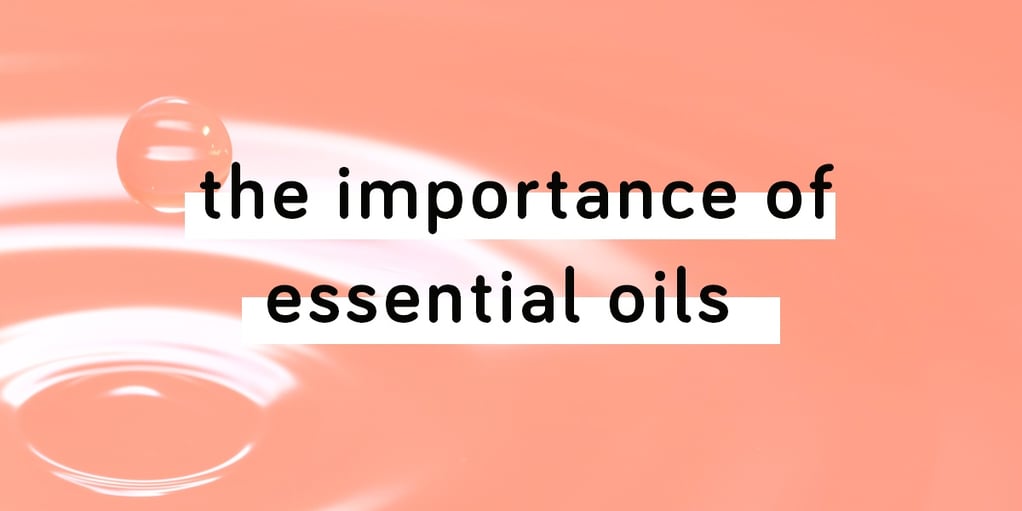 Essential oils. All it takes is a few drops of these powerful little ingredients to reap some big benefits, so it's no wonder they're so popular. What's more, essential oils have also been around for centuries, and thanks to their myriad of health benefits, it looks like they're here to stay.
So just what are essential oils, and what can they do for you? We've compiled a list of some of our favorites and how to best enjoy them.
Eucalyptus Oil

-

Eucalyptus oil

comes from—you guessed it—the eucalyptus tree, which is native to Australia. This essential oil from the land down under has long been used for its fresh, clean aroma and its anti-inflammatory and antibacterial properties, making it ideal for skin and hair care.





Lavender Oil

-

When it's time to unwind and hit the hay,

lavender oil

is your ticket to a calm, restful sleep. That's why so many aromatherapy fragrance combinations include lavender oil as a staple ingredient, and also why it makes such a great addition to your bedside Aroma1 Diffuser. It can also be used to aid in digestion, improve blood circulation, and cleanse the skin and hair, making it an all-around all-star essential oil.



Lemon Oil

-

It's got a citrusy, clean, and sharp aroma (who would have guessed?), and has way too many uses to count. Namely, lemon oil has been touted for its digestive health, immune system, and respiratory benefits.





Peppermint Oil

-

Another jack-of-all-trades essential oil

, is peppermint oil. You've probably seen this in some of your foot care products, like the

Pedi Scrub, because peppermint oil is great for nourishing dry, dull skin, as well as creating a cooling sensation that can help soothe achy feet. These properties make peppermint oil an equally powerful ingredient for hair and skin care, as it can clean and refresh the scalp and skin while doubling as a cool, relaxing massage.



Tea tree oil

-

Tea tree oil

comes from the leaves of

Melaleuca alternifolia

, a tree more commonly known as the Narrow-Leaved-Paperbark or Snow-in-Summer tree. But the benefits of the oil that comes from this tree are even cooler than its nicknames. Tea tree oil has been shown to alleviate a wide range of health concerns, including athlete's foot, acne, sinus infections, and dandruff. It's best known for its antiseptic and antiviral properties, making it nature's natural healer. When used in aromatherapy, tea tree oil can help to treat colds, coughs, and other respiratory problems.



Sweet almond oil

-

Last but not least, almond oil can pack a health-infused punch when it comes to skin and hair care, which is why we've included it in both

Remi

and

Bru

. For skin care, almond oil has the ability to plump and firm skin, leaving it looking and feeling refreshed, smooth, and bright. Similarly, almond oil is an amazing hair care ingredient, as it promotes hair growth and helps to keep hair strong and healthy. Who knew a little almond could do so much?
There really is a reason why essential oils are so popular and commonly used in such a variety of applications. So the next time you're feeling a bit dull, sick, or just plain tired, why not reach for one of nature's greatest remedies—the essential oil—to give your body an invigorating boost?