---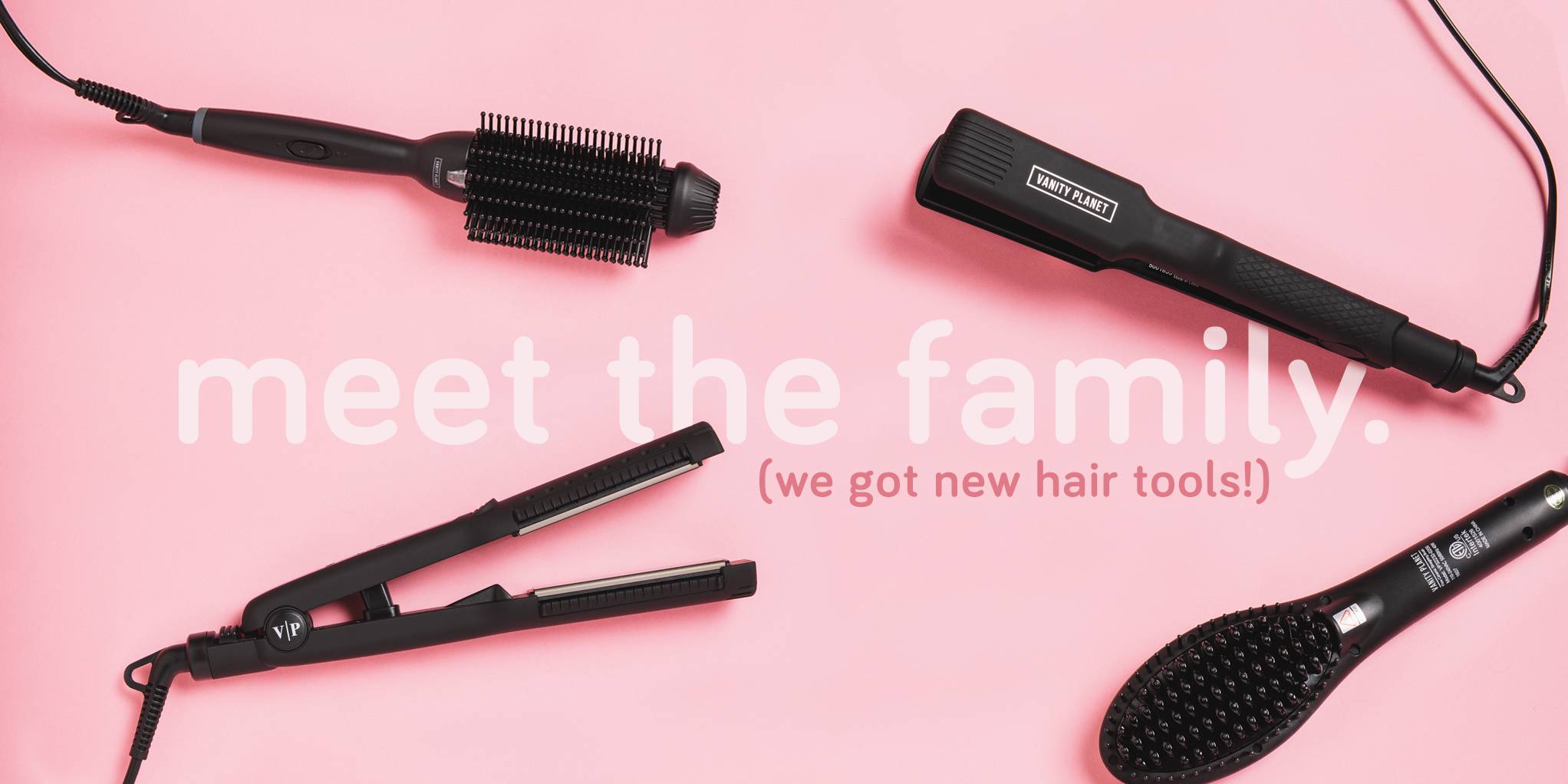 Around this time last year, we unveiled the first ever Vanity Planet flat iron– Tame. I still remember how excited we were when we got to post the first few photos of our very own flat iron on Instagram! Within the first few months of introducing Tame, we got some great comments about the iron, but at the same time, there were a few negative comments too.
One of the most important things to our team here is that we only create products that we personally love, so naturally, any time we hear something negative about one of our goods, we take it to heart. And even though we all love and were using Tame ourselves, we realized that we'd never be able to create the perfect flat iron for everyone. That being said, maybe we didn't have to…
So what did we do? Simple, we created a family of hair tools that we could offer alongside Tame– each with its own set of strengths, features, and applications. With this entire line, we're now able to offer even more people awesome hair tools that they can also afford!
Right now, we've got four different models. Check them out!
Not sure which one is right for you? Check out the infographic below to compare and contrast the different tools!