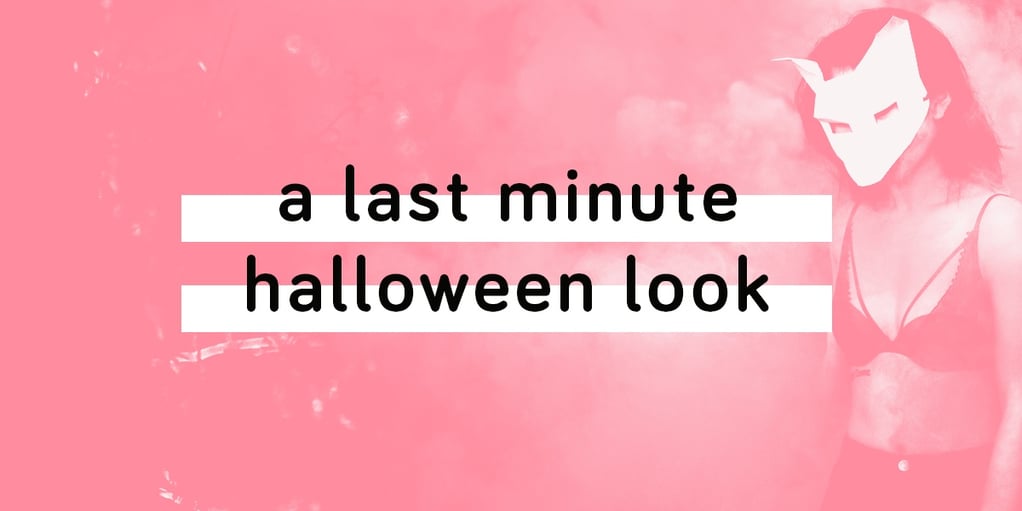 Halloween is coming up, and you are so not ready. You haven't gotten a costume, and those instaglam make-up looks you keep trying, turn out to be major #fails. So we have come up with a basic makeup look that you can throw on, and use with three last minute costumes!
Apply your primer, foundation, contour, and blush as the base of your look. Try to keep it light, and natural. You can always go back to further contour if needed.

Using neutral tones, build out a soft smokey eye. Focus on darkening the crease, and lightening up the inner eye.

Create a simple winged eyeliner. Keep it smooth, and focus on building out a stark dark tip.

For more drama apply false lashes, and a little glitter to the inner corner of the eye.

Finish off the look with a bold red lip, and you are ready to go!
Wrap your hair in a red bandana and wear a jean shirt, and you can be a retro pin-up Rosie the Riveter.

You can also wear a men's white button up shirt and a pair of Ray-Bans to channel your inner Tom Cruise in a simple Risky Business costume.
Or for a quick Halloween fix, grab a black mask, a pointy hat, or cat ears and become a spy, a witch, or cat woman all in one night!
Get the look today with the Palette Professional Makeup Brush Collection, and have fun this Halloween!