Revitalize your water, spirits, and spritzers with delicious and flavorful infusions! Add seasonal fruits and herbs to Vanity Planet's new Refresh Flavor Infusing Flask to make quick and easy concoctions. Equipped with a removable infuser basket and double insulated body, our stainless steel flask keeps your cold beverages chilled for up to 10 hours. Here's a list of nine simple recipes to get your inner-infuser off the right start!
9 Fruit Infusion Recipes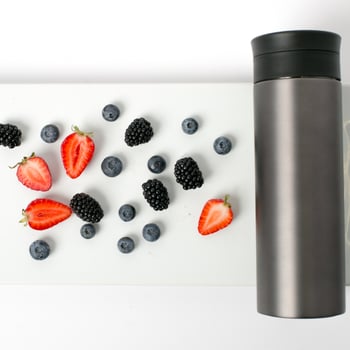 1. Triple Berry: Strawberry, Blueberry and Blackberry
Rich in antioxidants the Triple Berry infusion boasts delicious flavor and offers great health benefits.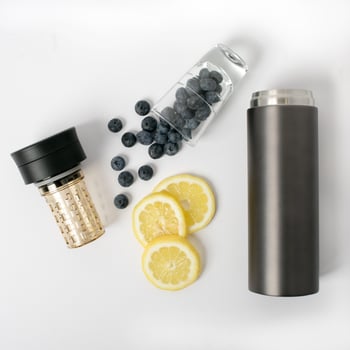 2. Daydream: Lemon and Blueberry
This lemon and blueberry infusion tastes of sweet and delectable cake without the calories.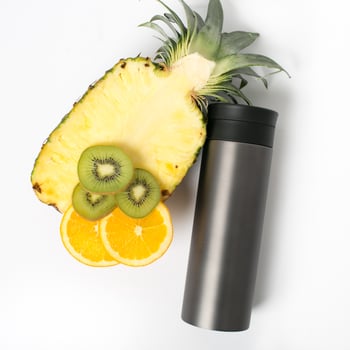 3. Take Me To The Tropics
Tropical and tantalizing, our pineapple, kiwi, and orange infusion will evoke your senses and bring you to a beach state of mind.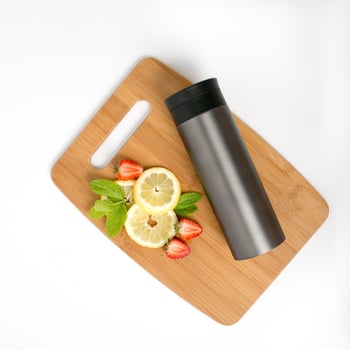 4. Mid-Day Pick Me Up: Strawberry, Lemon and Mint
Packed with vitamin C the Mid-Day Pick Me Up is a natural way to boost your metabolism and burn fat.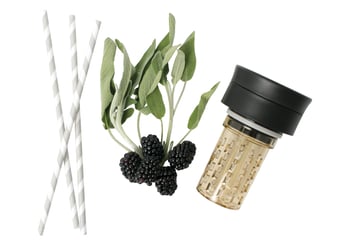 5. Black Magic: Blackberry and Sage
Blackberry and sage is the perfect fruit and herb combination for a taste that is sweet and savory.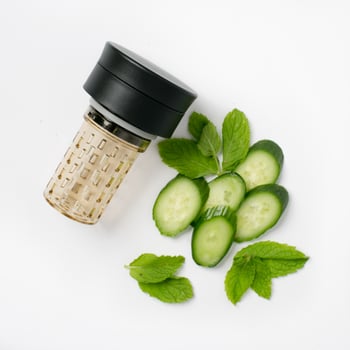 6. Cool Down: Cucumber and Mint
Undeniably refreshing, this cucumber and mint infusion is a sure way to satisfy your thirst and energize your daily consumption of water.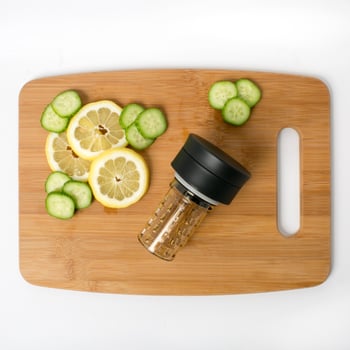 7. Morning Refresher: Cucumber and Lemon
Full of nutrients, mixing lemon with cucumber is a great way to enhance flavor and improve your health.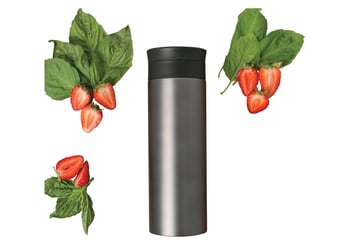 8. Garden Delight: Strawberry and Basil
A seemingly unlikely pair, this combination of strawberry and basil is surprisingly satisfying.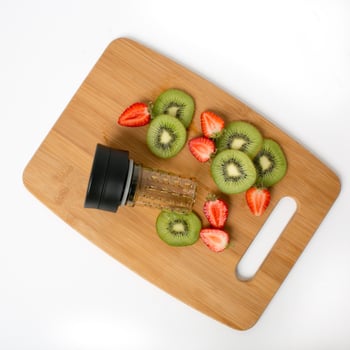 9. Vacation: Strawberry and Kiwi
This strawberry and kiwi infusion delivers the sweet taste of your favorite Snapple flavor with fewer calories and less sugar.
To bring home your very own Refresh Infusion Flask select a color below, then click to buy!